Get to know us better
Good restaurant in Gdansk
This is a unique restaurant located on the banks of the Motława River, in close proximity to the famous Gdansk Crane. The restaurant is characterized by a unique interior design, reminiscent of old Gdansk hallways, and can accommodate up to 180 people at a time. Our place enchants not only with its location, but also with delicious cuisine and pleasant atmosphere.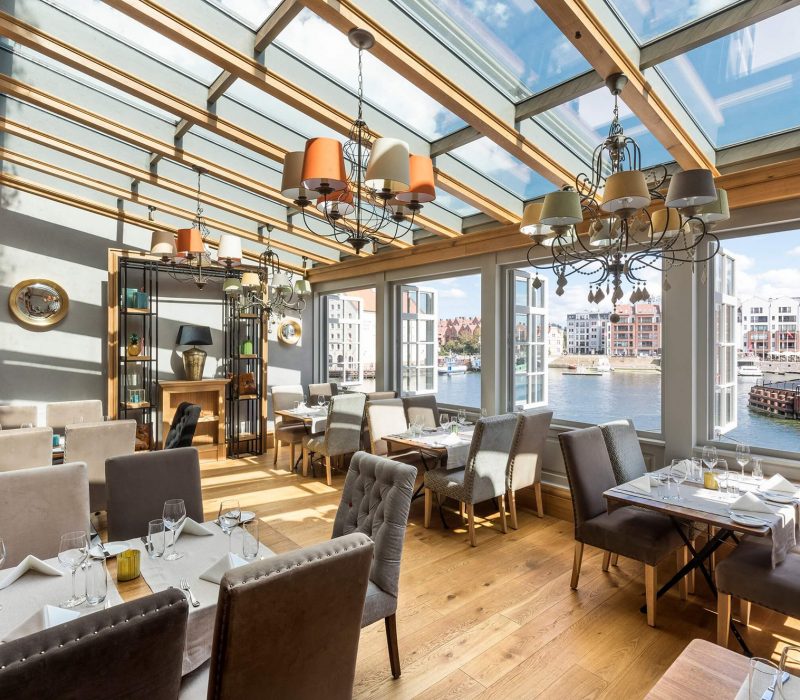 Beautiful views
Terrace
Our glass terrace on the 1st floor provides seating for 30 people. All year round from here you can admire the spectacular panorama of Gdansk or watch ships sailing on the Motlawa River.
Representative
Banquet hall
Located on the 1st floor and decorated with beautiful motifs from Gustav Klimt paintings, the intimate banquet hall can accommodate up to 25 guests for dinners, banquets and other celebrations.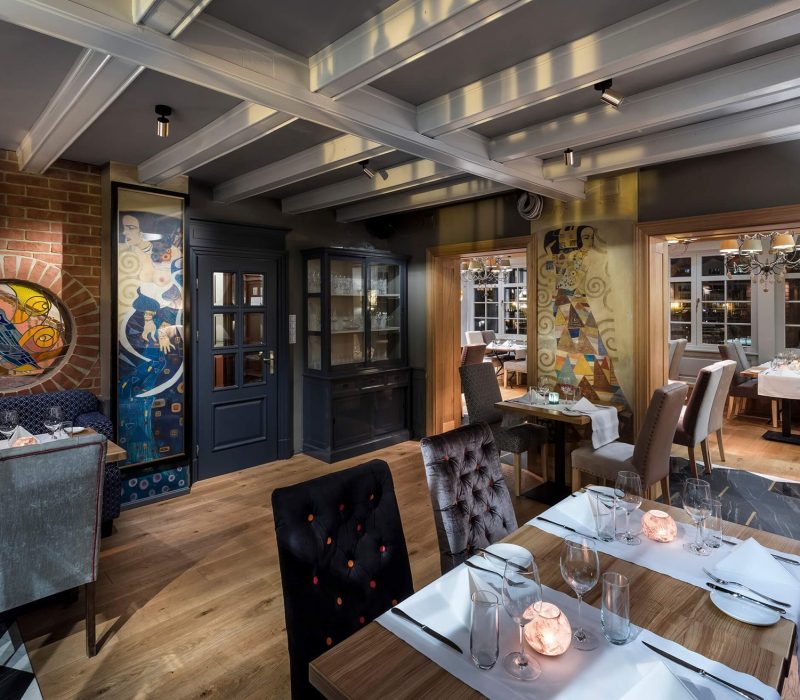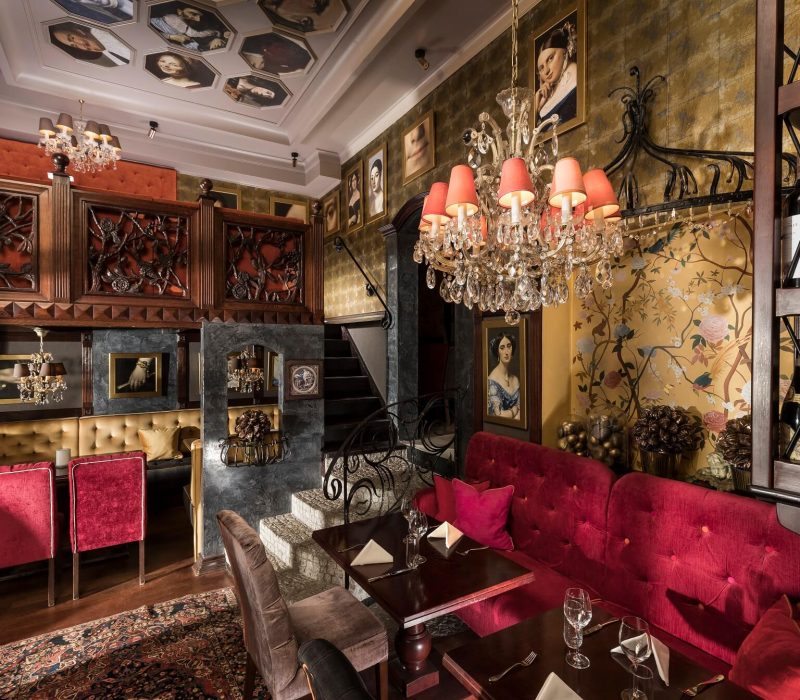 Intimate
Quiet corners
The restaurant offers 4 rooms on different levels, making it easy to find a secluded spot, great for a candlelit dinner or celebrating with friends and business partners, in groups of up to 30-40 people.
We use
Best ingredients
Vegetables and poultry are delivered directly from Kashubian farms.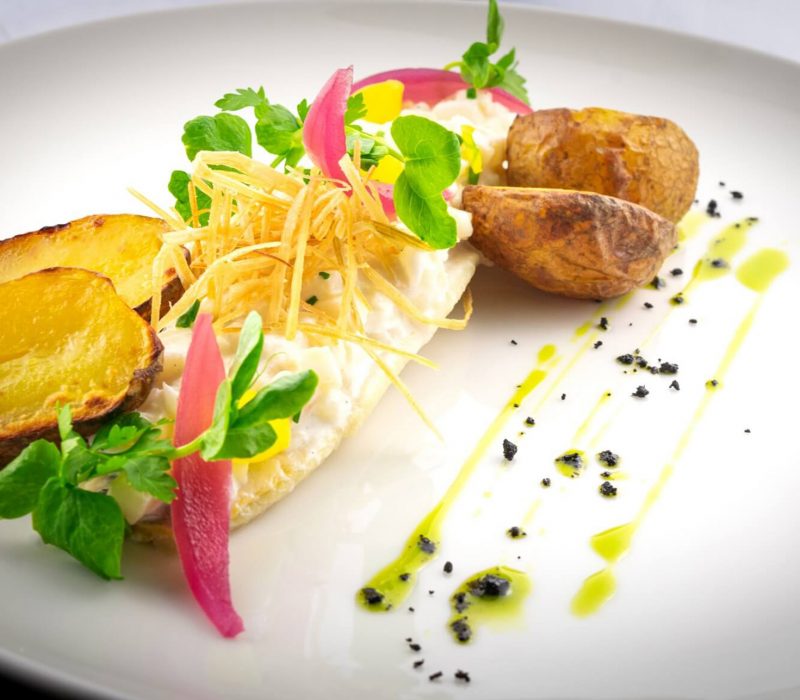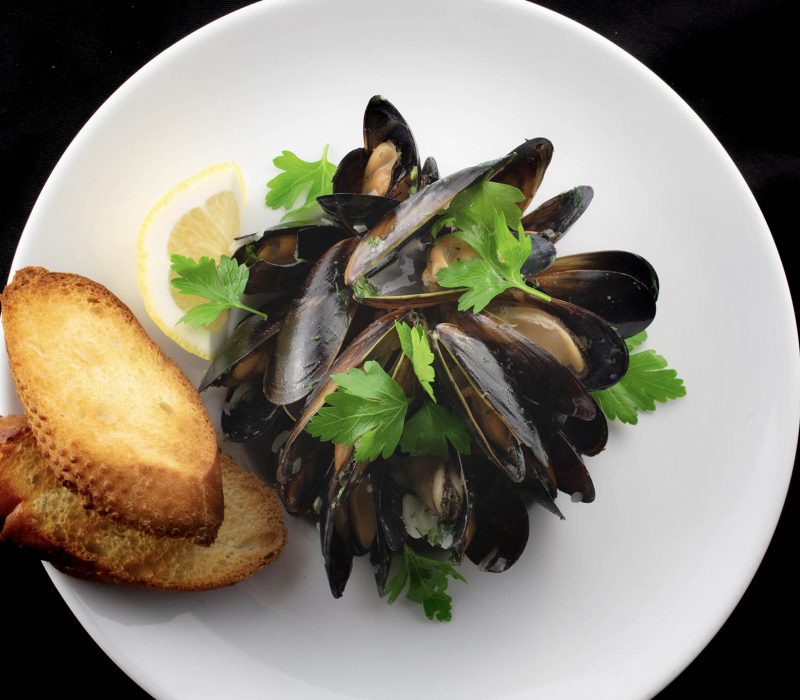 Always
Fresh and healthy
All dishes are freshly prepared daily. Our chef does not accept any compromises.
Meet the chef
Rafael Dargacz
With several years of experience as Goldwasser's chef, he feels at home here. In the kitchen he is a perfectionist and does not recognize compromise, he cooks with passion, which allows him to create dishes at the highest culinary level.
He allways puts emphasis on good quality, freshness and taste oh his dishes and he bases all of the recipes he creates on fine cooking art.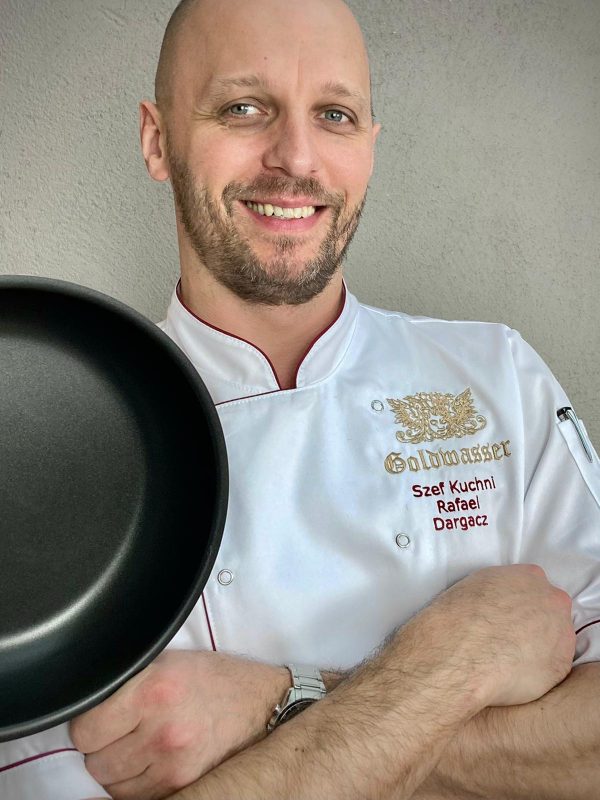 We visited this place after dinner with a good dessert in mind, we also took a plate of tapas and a bottle of wine. Everything is tasty, the service is nice and the place is cozy
Delicious food! I recommend the steak! It is worth going for dinner as well as for breakfast. None of the meals disappointed. Very tasty.
Recommendable restaurant. A place suitable for dinner, and to come only for a dessert or a glass of wine.
Amazing place! The appetizer that the waiter Michał suggested to us - bald, one of a kind. Professional service. We recommend. Really worth.